Howard Kennedy shortlisted for Business Crime team of the year in the Lawyer Awards 2020
In July 2019 the Howard Kennedy Business Crime team, led by partner Ian Ryan, successfully obtained the acquittal of German national Andreas Hauschild who was accused of conspiracy to manipulate the Euribor benchmark by the SFO. As a result they have been shortlisted in the 'Conduct, Enforcement or Business Crime team of the year' category at the Lawyer Awards 2020.  
Mr Hauschild was the Head of Global Finance at Deutsche Bank in Frankfurt and the most senior individual to stand trial following a lengthy and high profile investigation by the SFO. This investigation arose from the after effects of the 2008 financial crash.
The team initially represented Achim Kraemer, another German national and a trader at Deutsche Bank, who was acquitted of the same charge in June 2018. Using the expertise gained by representing Mr Kraemer, the team were able to ensure that a complex and difficult case could be presented to the jury in understandable terms leading to a successful result for Mr Hauschild. 
The preparation for this trial was very challenging. It involved detailed analysis of Andreas Hauschild's trading data which was only made available to us by the SFO following a defence disclosure request. We were delighted to secure this result for our client and we are pleased to see our hard work and expertise recognised with this nomination in the Lawyer Awards 2020

IAN RYAN, PARTNER AND HEAD OF BUSINESS CRIME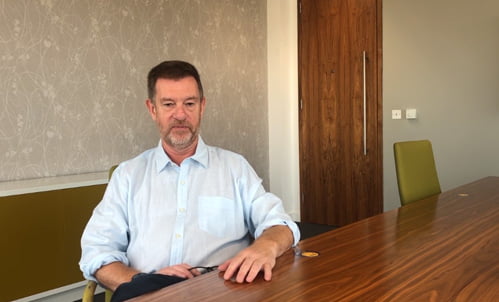 Find out more about the case
Ian Ryan explains what made this case so interesting. Press play to watch now. 

Latest
Our lawyers are experts in their fields. Through commentary and analysis, we give you insights into the pressures impacting business today.
VIEW ALL