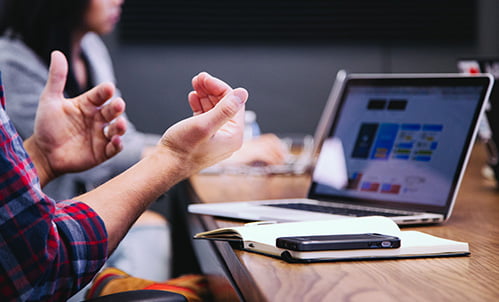 How can you successfully lead an agile business in the post-pandemic world?
We explore the interrelationship between leadership and decision making. Never has this been more pertinent, as businesses look to the future and begin the process of recovering and building from a crisis that has overshadowed all aspects of life.
Before the coronavirus pandemic leadership was considered the most important measure to maintain agility, but priorities have shifted. Whilst good leadership is still valuable to businesses, decision making has moved up the ranks. Our latest report explores how leaders can ensure they can make sure they can make difficult decisions in a timely manner.
Read the full report below. If you'd like a copy of the report fill in the form at the bottom of the page.
Five key takeaways:
Leadership structure
Review leadership skills and structures to ensure the business has the ability make difficult decisions in a timely manner. 
Stakeholder contribution
Embrace the potential contribution of all stakeholders in the business to enhance the quality of strategic decision making.
Succession planning 
Establish succession planning processes and mentality and put in place the necessary training programmes to facilitate long term planning and ensure the future resilience of the business. in field
Dynamic working
Revisit talent management and HR policies to ensure the "more human" benefits of the pandemic are retained but remain dynamic, including openness to new ways of working.
People and tech
Prioritise investment in tech solutions and new models of working that appeal to customers and staff.
Get a copy of the reports
To be emailed a copy of the reports, and to be kept up to date with everything Keep Agile, fill out the form below. 
*Mandatory fields